The Haltern clock is an all metal antiqued wall clock set on a solid wooden mahogany coloured back piece.
This stunning clock has a genuine weight driven mechanical movement with a genuine bell chime on the hour.
It features rounded corner columns and a roman numeral dial on a solid antiqued metal casting. On top is a fully functional Pewter-tone bell. The 7-day weight driven passing bell strike movement has a matching antique style weight and pendulum.
The clock is weight driven and needs to be drawn up by hand every 7 days.
The bell strikes every hour with a fully visible polished brass mechanism underneath. The cogs of the mechanism can be viewed moving from the side or front of the clock in harmony with the pendulum.
The lovely mahogany styled wooden mount has a hole in the rear so that the clock is ready to be be hung from a screw on the wall.
The components of the clock have a quality brass lacquered finish.
The dial has black roman numerals and hands, with a speckled gold face.
The top of the clock should be fixed approx 2m from the floor so that the weight can extend fully.
Clock Face is 15cm wide
The clock comes with full operating instructions.
Clock Shop UK aims to supply clocks that are different, unique or unusual so our clocks stand out from other clocks.
Please view the photo's below - the quality speaks for itself....
This clock would make a great addition to your home or as a gift to remember.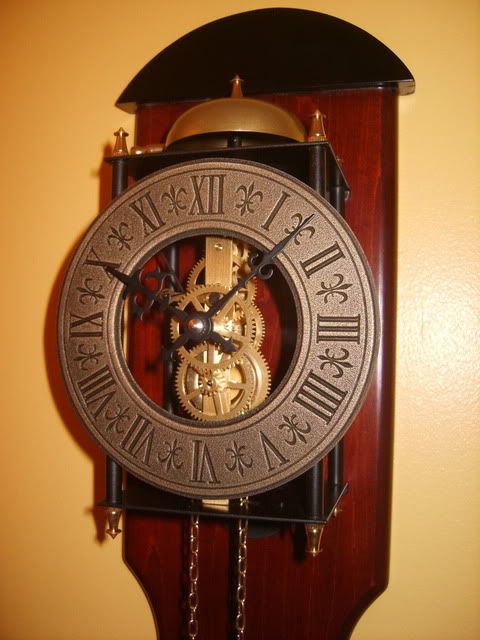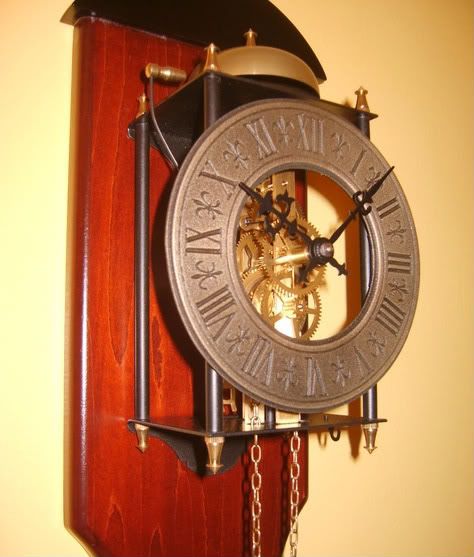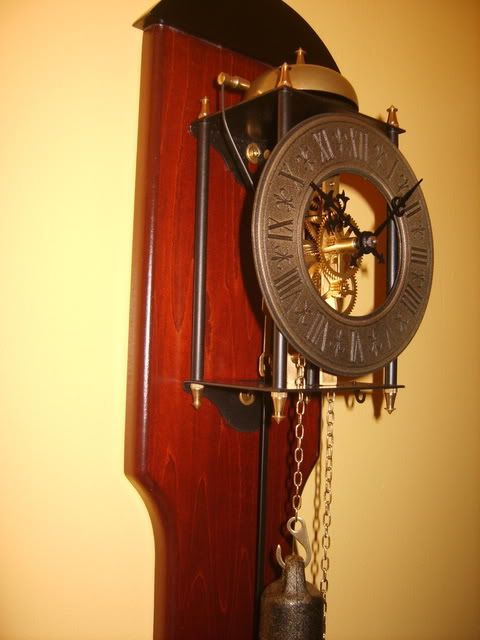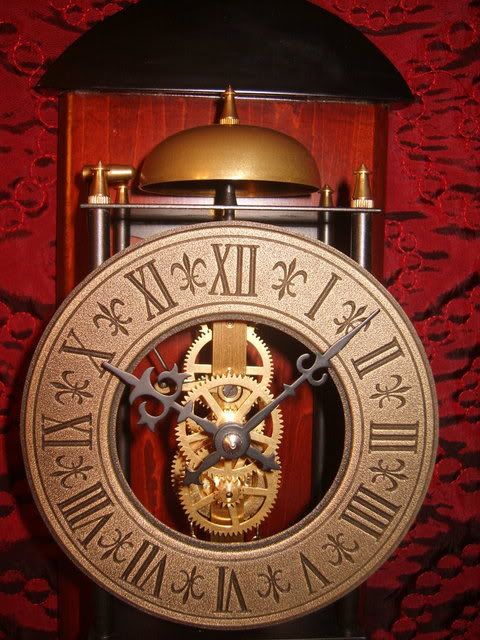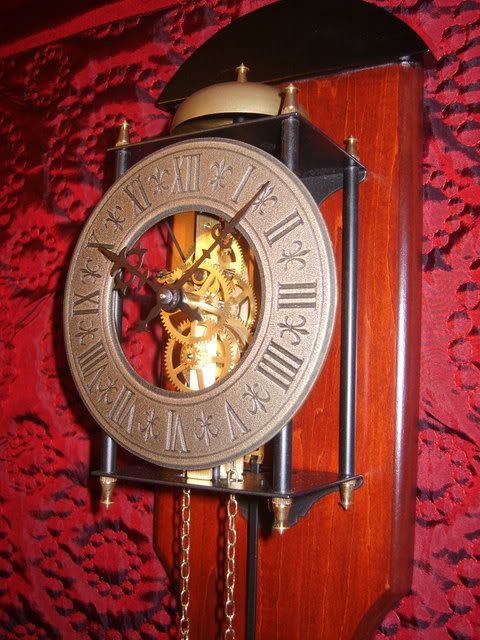 The mechanism can be seen moving from the front or side which is a stunning feature not seen on normal clocks.